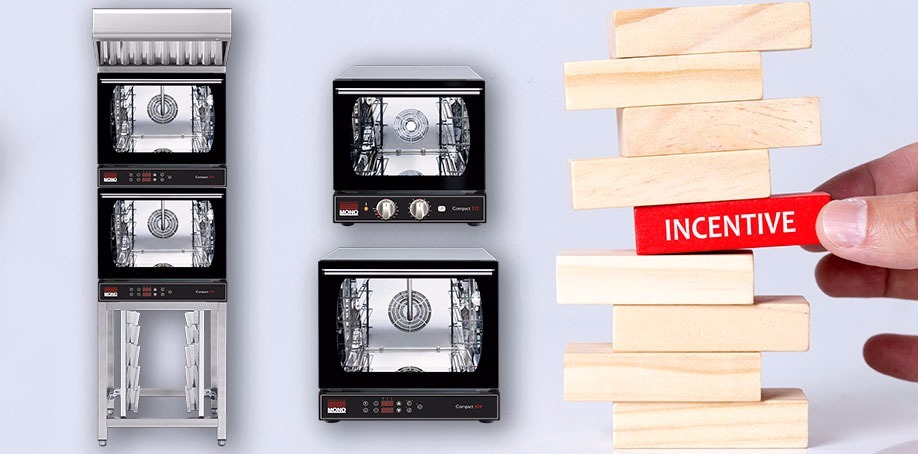 The Perfect Incentive To Increase Sales & Build brand advocacy
Today, more and more businesses are turning to pre-mixed ingredients, part-baked and frozen products to help reduce the amount of time and effort needed in manufacturing items from scratch, to lessen the reliance on highly-trained, expensive staff and to ensure consistency in product quality.
However, converting some traditionalists to change to pre-mixes, part-baked or frozen products sometimes requires a valued incentive to make the switch a little easier and more financially viable. Also, for new startups, or existing small businesses who wish to expand or diversify their product range, the expense of having to purchase additional equipment sometimes creates a barrier to pursuing their business objectives; a practical, incentivised piece of equipment which can immediately add value to their business is naturally a very attractive proposition.
MONO Equipment's Compact oven range comprises a selection of four small convection ovens, each of which is perfectly suited to bake, cook and heat a variety of products.
These superb, entry-level convection ovens offer a great incentivisation programme for ingredient, part-baked and frozen product manufacturers who wish to sell their product range, develop customer relationships, build customer loyalty and foster strong brand advocacy.
Apart from the smallest oven, the Compact 323, all other ovens in the series come with an integrated steam function making them suited to baking a selection of bread products too including rolls, batons and baguettes.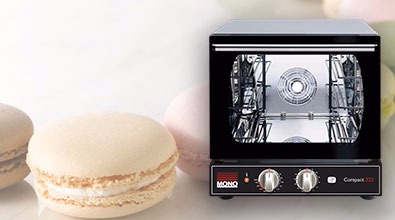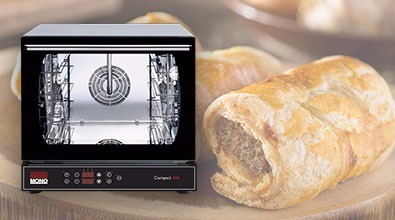 The Compact ovens are also perfectly suited to bake an endless array of cakes and cookies including products like cupcakes, muffins, macarons, eclairs, scones and tray-bakes.
On the Viennoiserie and pastry side, the Compact ovens are more than capable of baking items like croissants, pain au chocolat, Danish pastries, pies, pasties and sausage rolls to perfection.
These attractive, functional, convection ovens have a much higher perceived value than their affordable price tags and, of course, volume discounts are also available to make them an even more attractive solution to your incentivisation needs.