Latest News
Official Distributor Fly in From All Over the World for MONO's June Conference!
Date Posted: 21 June 2018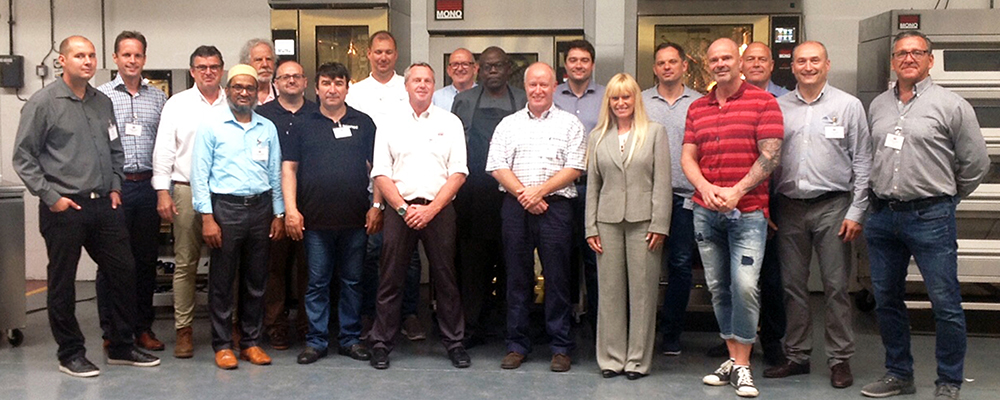 left to right: Martin Ginzl, Omega CZ; Martin Sobotka, Omega Slovakia; Riny Van Oeffelen, B&O Bakkerij Techniek; Yusuf Patanwala, Autobake Productions; Cesare di Biscegli, Studital SL; Frode Bakk, Horni Baketeknikk AS; Muammer Sulu, MSL Teknoloji Gida Muh Gel Mak San Ve Tic; Kenneth Johnsen, Horni Baketeknikk AS; Simon Moon, MONO Equipment, Erik Hedemman, Praegel & CO; Dayo Opebiyi, Fold Nigeria; Aaron Lawry, Fournos; Piotr Majchrzak, GUZ Technika Piekarnicza; Donna Haynes, MONO Equipment; Grzegorz Targonski, GUZ Technika Piekarnicza; Michael Hafstrom, Hafstroms Conditoriutveckling AB; Henk Caniels, B&O Bakkerij Techniek; Jan Godderis, Godderis BVBA; Carl Faessler, Faessler Inc.
MONO Welcomes the June Delegates for its 2018 International Distributor Conference - 17 Official Distributors from 14 Countries
This week MONO was delighted to welcome the arrival of 17 of its Official Distributors from around the world for a very special two-day conference aimed at introducing our loyal international distributors to a range of new product innovations through live demonstrations, technical insights and practical sessions.
MONO would like to thank each and every individual for the time they gave to visit us here in the UK and also for their committed attention and active participation in each of our sessions during the two-day event. We thoroughly enjoyed the relaxed atmosphere of the conference where everyone was encouraged to share their personal knowledge and experiences with the rest of the group.
Some of the key new equipment showcased included MONO's new Universal 3D-X Three Colour Confectionery Depositor, our new Extra Wide Deck Oven, our new Larger Rotary Rack Oven (takes 60cm x 80cm trays), our new Gemini Two-Pocket Roll Plant, our new BX Eco-Wash Convection Ovens and our new Auto Injector with OLED Screen.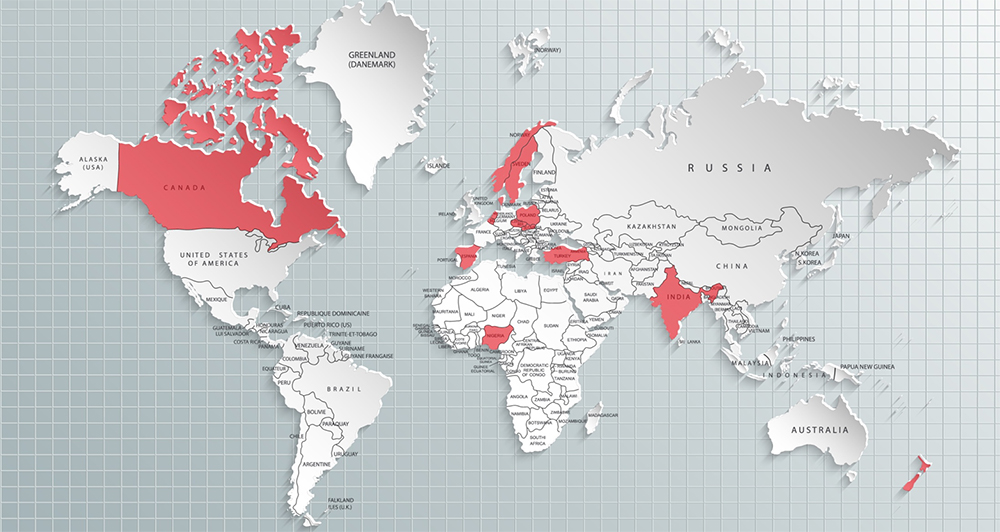 Our Official Distributors came from as far afield as: Belgium; Canada; Czech Republic; Denmark; India; the Netherlands; New Zealand; Nigeria; Norway; Poland; Slovakia; Spain; Sweden & Turkey!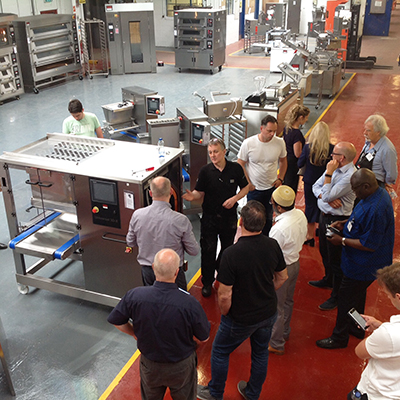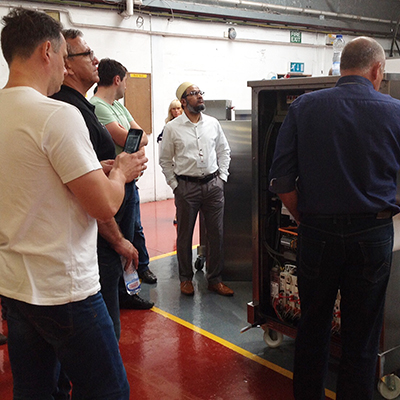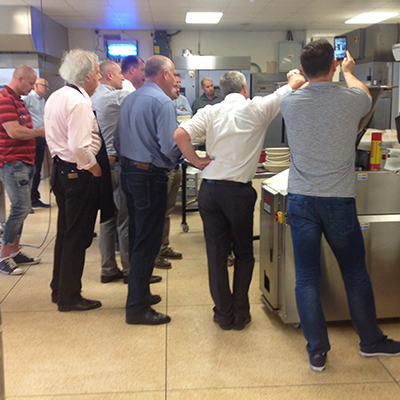 We wish everyone a safe journey home and look forward in continuing our positive dialogue with you again in 2018.