Latest News
Join MONO's Doughnut Masterclass & Learn from the Professionals
Date Posted: 02 October 2018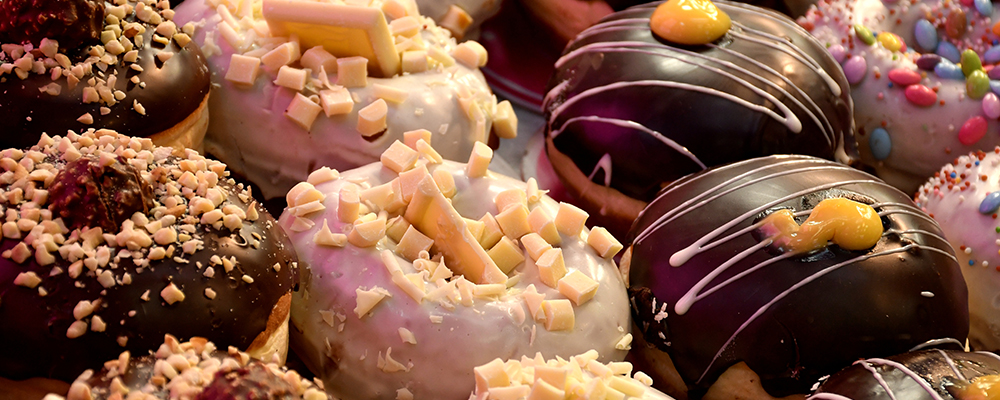 JOIN MONO & DAWNFOODS FOR OUR SPECTACULAR 'DOUGHNUT MASTERCLASS' - 24 or 25 October 2018
The doughnuts most of us will remember from our childhoods bear no resemblance to the exotic, eye-catching, mouth-watering, visually stunning creations that are so in vogue right now and which often individually command the same price as a pack of sandwiches.
The combination of colours, flavours and textures used to create today's luxury doughnuts shows true creativity and an understanding of what really attracts and triggers today's consumers to purchase.
MONO's Doughnut Masterclass will be run by expert ingredient innovators, Dawnfoods, who are famous for their ground-breaking, high quality ingredients & finishing products. Using a range of professional equipment in MONO's onsite Test Bakery, the Masterclass will take you through every process of doughnut production from mixing, moulding, proving, frying, filling and finishing.
Just some of the doughnuts being produced include:
Peanut Butter Crunch
Lemon Meringue
Raspberry Ripple
Strawberries & Cream
Sour Cream Old Fashioned
Chocolate & Hazelnut
Bueno
Puddle Doughnuts
Our Doughnut Masterclass is a FREE event and places will be allocated on a first-come, first-serve basis. The Masterclass will be run twice a day on the 24 October as a morning and afternoon session and a morning session on the 25 October. Therefore, please state which session you wish to attend ie. am or pm, and which day you are interested in when you contact sales@monoequp.com to book your place.
We look forward to seeing you at our Doughnut Masterclass later this month!