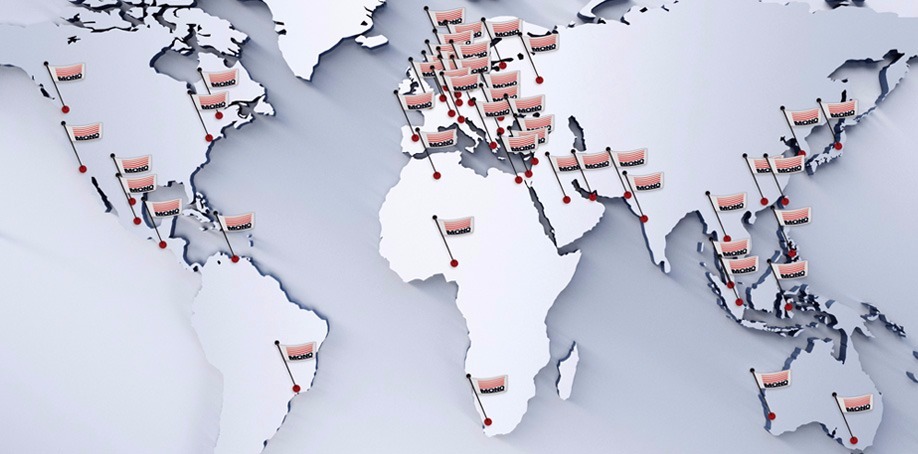 MONO's Network of international Distributors
MONO Equipment has been selling and exporting its extensive range of innovative bakery equipment for many decades and now exports to the four corners of the globe via its international network of Official Distributors. The map above illustrates all the countries where we currently have representation.
If you have an enquiry or are looking for a quotation for a particular product or range of products, please do not hesitate to contact one of our Official Distributors directly. Please use the menu system on the left to contact one of our Official Distributors If we do not have an Official Distributor in your area, then please contact us directly: Contact Us

DO YOU HAVE WHAT IT TAKES TO JOIN MONO'S OFFICIAL DISTRIBUTOR NETWORK?

If you have the drive and determination to join MONO Equipment's growing team of international distributors, we would love to hear from you.
We are actively looking to recruit experienced sales teams to help establish and sell our range of equipment in new territories. If you have proven experience in this sector and would like to join our growing network of international distributors check out the menu system on the right to find out if we are looking for new distributors in your area.