Latest News
MONO Donates £500 to The Children's Trust
Date Posted: 01 July 2016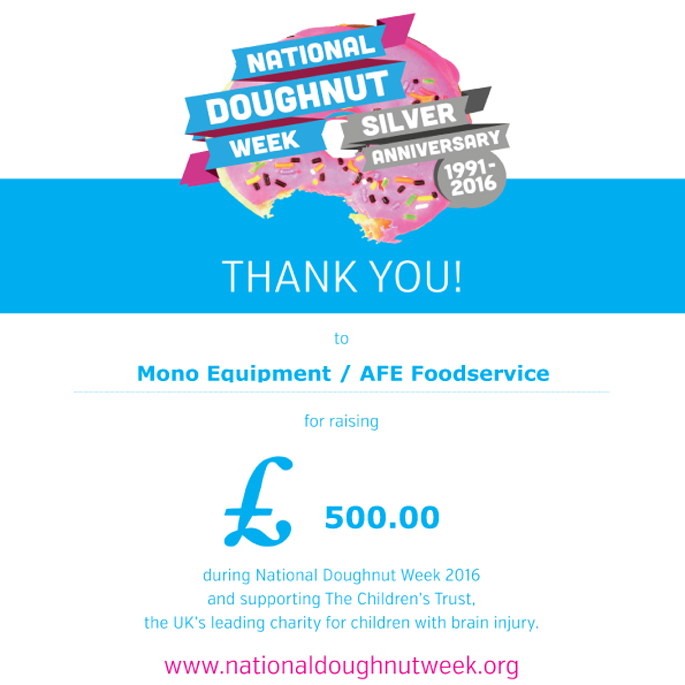 When MONO launched its first ever Dec-A-Doughnut Competition in May this year, it promised to donate £500 to The Children's Trust, the charity chosen to benefit from the funds raised during National Doughnut Week.
The winner of our Competition was recently annouced and MONO has made its donnation to support this important charity which helps the children and families affected by brain injuries. You can view the winning entry here in our News section.
We would like to thank all the participants who entered our Competition and are proud to have been associated with this worthwhile cause.