Latest News
SPARE PARTS INTEGRITY
Date Posted: 24 September 2021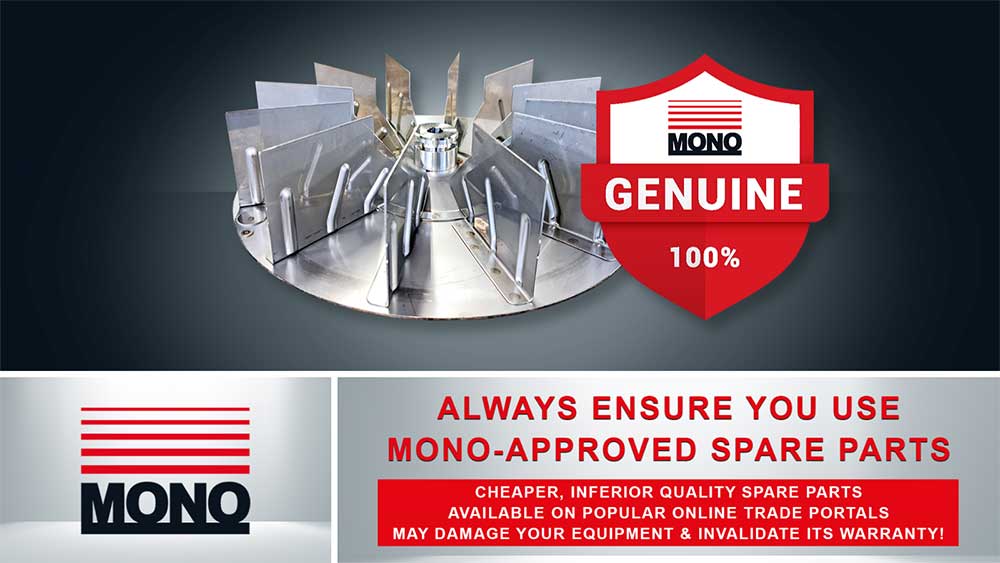 BUYER BEWARE: INFERIOR SPARE PARTS MAY DAMAGE YOUR BAKERY EQUIPMENT
MONO Equipment has recently been made aware that an online trading website is selling replica impellors which fit some of our ovens. The reason this has been brought to our attention, by the approved manufacturer of our impellors, is that they've received a number of complaints about impellors which are knocking and warping when in use.
After a thorough investigation by our approved manufacturer, the faulty, inferior fans have been traced back to a well known online trade sales website and are being manufactured by a company in China.
FOR YOUR PEACE OF MIND & EQUIPMENT LONGEVITY - ALWAYS PURCHASE MONO-DESIGNED OR MONO-APPROVED SPARE PARTS
When purchasing spare parts for your MONO bakery equipment, please ensure you always buy MONO-manufactured or MONO-approved spare parts, as they have been meticulously designed, manufactured and tested, using only the very best quality materials; they will adhere to the highest international quality standards and conform to the exact material and size specifications of the original product. Using unapproved spare parts may also invalidate your equipment warranty.
This intrinsic spare parts accuracy and integrity ensures a worry-free, 'right-first'time' solution.
NEVER COMPROMISE ON OPERATIONAL PERFORMANCE AND SAFETY - ALWAYS USE MONO-APPROVED SPARE PARTS
For all your spare parts needs contact [email protected] or +44 (0)1792 564 039 / +44 (0)1792 564 048
Thank you
The MONO Team