Latest News
The Importance of Preventive Maintenance for Operator Safety
Date Posted: 18 July 2022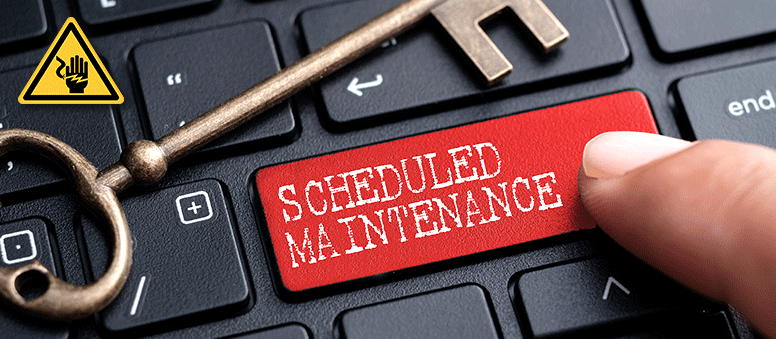 Important Maintenance and Safety Information for Kitchen & Bakery Operators
Commercial kitchens, bakeries and foodservice areas are environments where electrical and gas appliances may be located close to liquids, or operate in and around damp conditions or where restricted movement for installation and service is evident.
The Importance of a Planned Maintenance Programme
It is important to keep equipment in good condition, and undertake regular safety inspections and maintenance. Poor standards of maintenance are a major underlying cause of accidents. Good maintenance by competent staff ensures that equipment performs well and reliably, and helps prevent accidents
Damaged and defective plus, cables and switches are common causes leading to accidents. You should regularly check the condition of electrical equipment and fittings. Refrigerant and Gas appliance controls and safety devices must be maintained in a safe condition.
Ensure Equipment Operators are Properly Trained
It is important that kitchen and bakery staff are properly trained in the safe use and operation of the equipment, and understand the importance of following cleaning instructions.
Catering, bakery and hospitality staff should be reminded to undertake common-sense visual inspections and immediately report any obvious faults.
Leaks from equipment can lead to slips, whilst faults with electrical components may give rise to an increased risk of electric shock. Users should also act immediately if they observe issues with refrigerant and flame supervision devices or smell gas. Gas leaks can be hazardous and lead to the risk of fire, explosion and carbon monoxide poisoning.
Unsafe equipment is dangerous. Do not use faulty appliances. Immediately report any defects and contact your appointed service provider.
Download MONO's Planned Preventative Maintenance Brochure by clicking this link.
Check out the AFE Group's Electrical Safety Advice Regarding Supplementary Electrical Protection by clicking this link