Latest News
SAVE UP TO 25P IN EVERY £1 SPENT!
Date Posted: 15 May 2023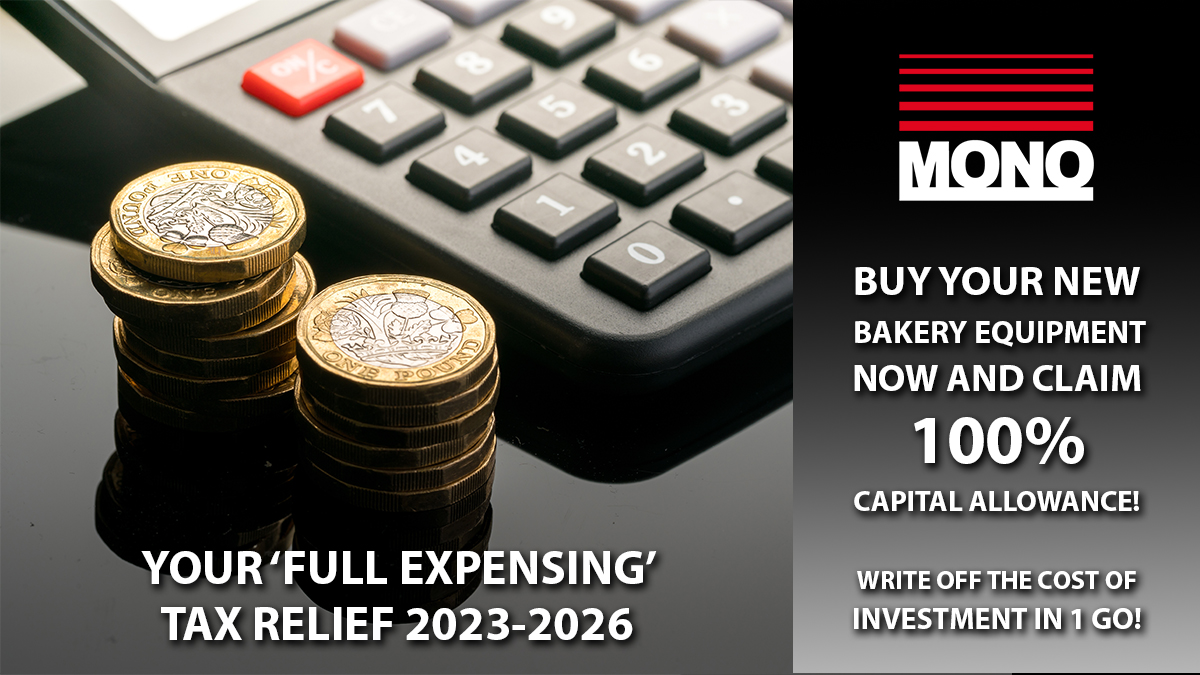 SAVE UP TO 25P FOR EVERY £1 YOU SPEND ON NEW BAKERY EQUIPMENT!

In the Chancellor's Budget speech in March, Jeremy Hunt announced a new corporation capital allowance scheme worth around £9 billion a year to UK businesses.

The new 'Full Expensing' tax incentive means companies can claim 100% first-year relief on qualifying new plant and machinery investment!

Jeremy Hunt explains, "That means every single pound a company invests in new IT equipment, plant or machinery can be deducted in full and immediately from taxable profits."

This fantastic new initiative provides a huge boost to businesses who need to invest in new bakery equipment, as it means for every £1 invested, their taxes are cut by up to 25%!

So, if you've been putting off buying that new energy-saving MONO deck oven, or your mixer is on its last legs, or you've been thinking about investing in new equipment which will enable you to work smarter and increase your profitabity, now is the time to consider seriously making that investment!

For full details on the new Full Expensing capital allowance scheme visit:

https://bit.ly/3VTYhOd

To discuss your professional bakery equipment needs with one of MONO's Sales Advisors, contact sales@monoequip.com or call 01792 564 000.