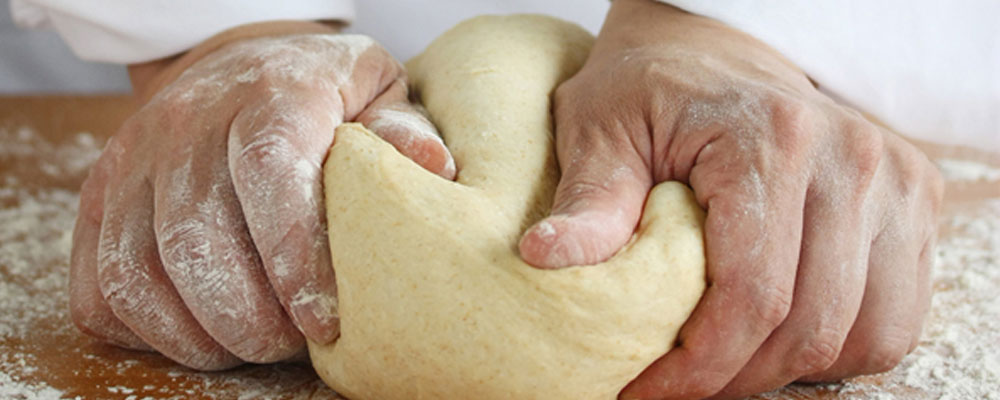 MONO Equipment, the leading designer and manufacturer of bakery and foodservice equipment in the UK, will once again host a one-day Bakery Masterclass at our premises in Swansea, South Wales on:
27 & 28 June
Whether you are a complete novice or a more experienced baker looking to hone your skills, MONO's Sourdough Masterclass will enable you to discover the fundamental skills and methods needed to create and bake a range of sourdough breads. You will also learn the scientific processes applied to yeasted dough to gain an understanding of each ingredient and their interactions during the production process.
Limited Places Available!
With only 10 places available for each day, offered on a first-come first-served basis, this is a once in a lifetime opportunity to work with one of the UK's ldeading bread baking expert.
The Essential Baker
Wayne Caddy, from the Essential Baker will be your expert tutor for the day. Wayne has over 20 years experience in the baking industry and is the first ever UK baker to compete in the prestigious Masters de la Boulangerie in Paris.
Wayne started his baking career in 1987 whilst studying and working in Yorkshire and won the 'BIA Student Baker of the Year' in 1995 and, more recently, was part of the Coupe Louis Le Saffre Cup.
He is also Head of Baking at the world famous School of Artisan Food, training advanced bakery diploma students in the art of baking.
Course Venue

During this masterclass, you will train in our unique on-site Test Bakery using MONO Equipment's wide range of state-of-the-art equipment including yeast levening machines, spiral mixers, deck ovens and retarder provers.
Key Topics covered during the Masterclass including:
- Overnight doughs
- Moulding and shaping artisan breads
- Artisan mixing methods
- Creating traditional breads including:
- Organic White & Country Sourdoughs
- Bath Buns
- Lincolnshire Plum Loaf
- Adding Value to Sourdoughs:
- Beetroot Sourdough
- Cheese & Chilli Sourdough
- Olive & Rosemary Sourdough
- Six Seed Country Sourdough
- Caramelised Red Onion & Gruyere Sourdough
- Date & Walnut Sourdough
As a participant of MONO's Sourdough Masterclass you will be supplied with all the ingredients and equipment required, and everything you create is yours to take home at the end of the day.
The Sourdough Masterclass costs just £125 which includes a freshly baked lunch with your tutor Wayne Caddy, together with a selection of FREE Bread Stencils and all recipes used throughout the day.
All participants also receive a Certificate of Attendence duly signed by Wayne Caddy. The Sourdough Masterclass starts at 8.30 and finishes at 6pm.
As a special thank you we promise to refund the £125 course fee if you purchase any equipment from MONO Equipment within 2 months of attending the course.
Places are limited; to reserve your place on MONO's Sourdough Masterclass please contact Cath Parry at [email protected] today