Latest News
Come and See us at Bako Western Show
Date Posted: 03 October 2017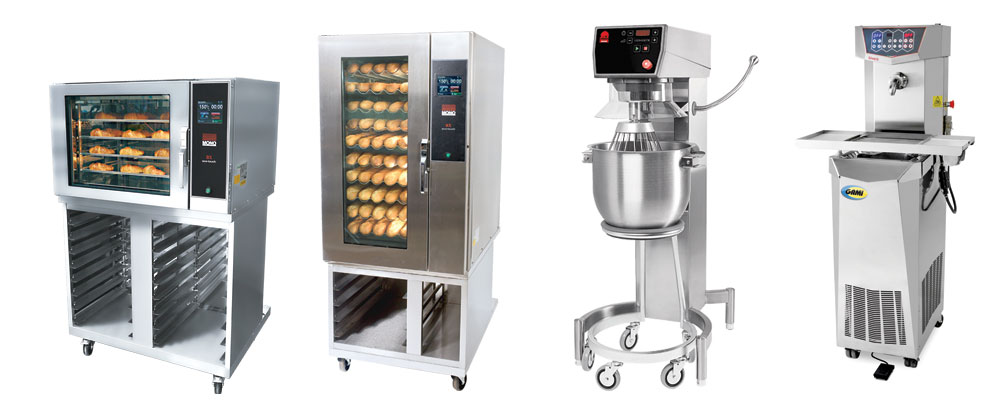 MONO Equipment, the longest established manufacturer and supplier of bakery equipment in the UK, will once again be attending Bako Western's annual trade show on the 15 October.
This year we will be showcasing a wide range of products including our energy-saving Eco-Touch Convection Ovens, our highly-versatile Harmony Deck Oven and our ever popular Bear Mixers.
A Range of Ovens to Suit Every Need
All bakeries need some form of baking oven and it is in this area where MONO Equipment truly excels. Our extensive range of convection, deck, self-wash and rack ovens all incorporate the latest energy-saving technology coupled with a highly-intuitive colour touch screen controller which ensures the perfect bake each and every time.
The Right Mix
Bear's Kodiak Planetary Mixer is fully ergonomic thanks to the space-saving bowl trolley and control panel. The bowl trolley has a permanent height of 91.5cm, which guarantees that the bowl is at the correct working height at all times and ensures you never have to lift the bowl and its contents.
The Perfect Labour Saving Device
Also on display will be our NEW Pastry Sheeter which is the ideal solution for creating an exquisite range of viennoiserie. Designed to work effortlessly with all types of dough, the sheeter naturally has a reversible belt system which sheets the dough quickly and easily.
Effortless Whipping & Enrobing
MONO Equipment has also added two NEW products to our already extensive range - the Hagansana Cream Machines and the Gami Enrobing Machines.
Come to see us during the show to check them out for yourself...
2-Year Warranty Now Available
Buying from MONO Equipment has never been easier as not only will you be purchasing some of the best quality equipment Britain has to offer, but you will also have complete peace-of-mind that each machine purchased comes with an extended 2-year warranty.
Our extensive product offering can be tailored to your specific needs, from individual items to full bakery systems and MONO Equipment can provide a complete solution to fulfil all your bakery equipment requirements
Please feel free to call to our stand at anytime during the show to see our extensive range of equipment.