Latest News
The Doughnut Retail Phenomenon Continues!
Date Posted: 16 April 2019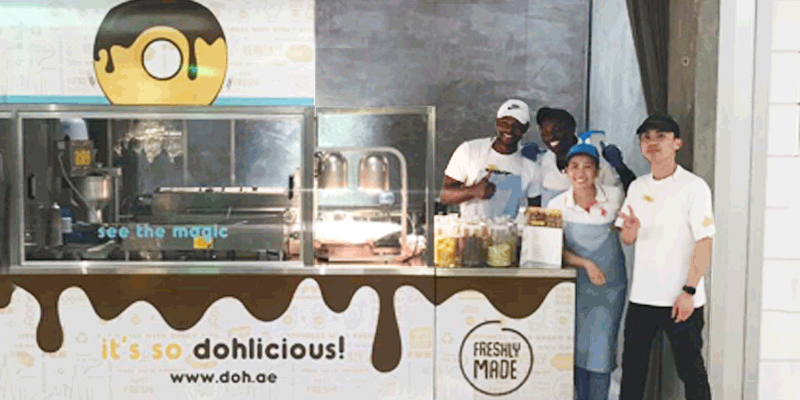 Up to 226 Dozen Mini Doughnuts per Hour from a Mobile, Ventless Insider Doughnut System in a Dubai Mall!...
Doughnuts are more popular now than ever before and this trends looks to continue and can be found in even the most remote parts of the globe.
For Retail Stores and Shopping Malls who are looking to add a doughnut line to their product offering, our sister company Belshaw Adamatic has the perfect solution - the Insider Ventless Doughnut System. This compact, mobile unit incorporates its own exhaust system which means it it doesn't need additional venting; this allows it to be used indoors with minimum impact on the environment.
Creates Great Theatre with Large Customer Viewing Window
The Insider, with its large glass viewing window, is designed to attract attention and increase footfall. Customers can watch with amazement as their doughnuts are fried automatically and presented hot to them fresh from the Insider. The external appearance of the insider can also be adorned with bespoke graphical wraps to provide maximum impact for your brand.
Sizes to Suit Even the Most Busy Retail Locations
There are a number of different Doughnut Robot options which can be used with the Insider from the Mark II which produces up to 37 dozen standard cake doughnuts per hour to the Mark V which can produce up to 56 dozen per hour.
The Insider system shown above and below, which has been installed for doh in a mall in Dubai, contains the Mark V Doughnut Robot which produces up to 226 mini American style doughnuts per hour - that's an incredible 2,712 mini doughnuts per hour!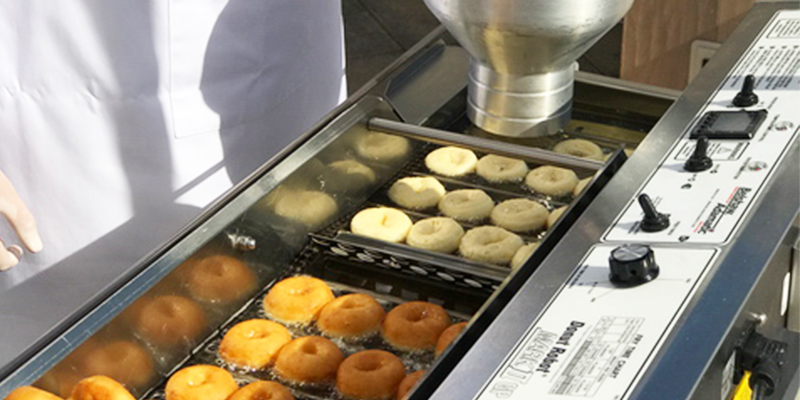 Belshaw Adamatic manufacturers and supplies an extensive range of doughnut equipment including:
- Doughnut Fryers
- Doughnut Robot Fryers
- Doughnut Icers, Glazers and Sugaring Machines
- Doughnut Lines
If you are thinking of setting up a Retail Doughnut Business and would like to take advantage of the booming doughnut trend, look no further as MONO Equipment is the sole distributor in the UK for Belshaw Adamatic's Doughnut Equipment and is able to offer a dedicated, bespoke solution for any project.
For further information contact sales@monoequip.com