Latest News
MONO's NEW Automatic Injector...
Date Posted: 12 September 2019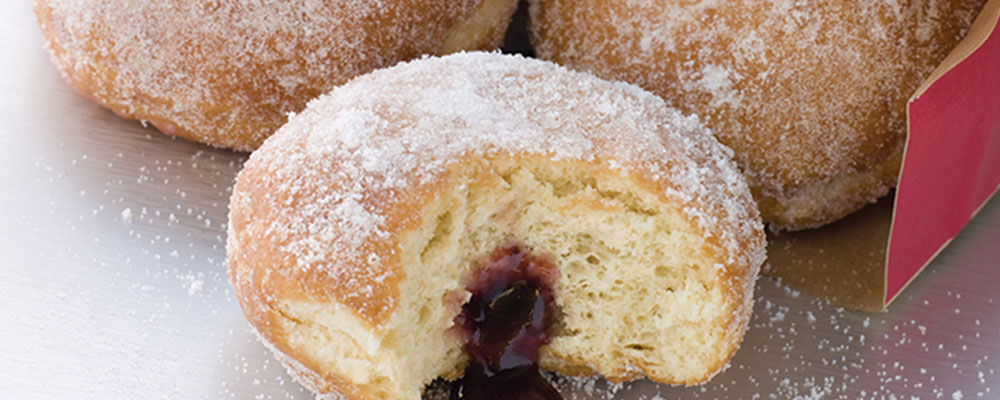 The Perfect Solution For All Your injecting Needs
MONO Equipment's NEW Automatic Injector has been designed to consistently and accurately fill doughnuts and pastries with a wide range of fillings.
NEW OLED Colour Screen
The NEW full-colour OLED Control Panel featured on the Automatic Injector can store up to 85 pictorial and 99 numerical programmes. The Automatic Injector comes pre-loaded with a range of colourful icons featuring some of the most popular fillings available on the market including jam, custard, chocolate and cream.
Complete Control of Every Aspect
The NEW controller also has the ability to be able to pre-programme the speed, duration and suckback values for each individual injection programme; this ensures the exact volume of filling is injected each and every time. A NEW continuous mode function allows the Automatic Injector to produce a continuous stream of filling until stopped by the user.
Range of Needles
The Automatic Injector features two injector needles which make clean and accurate insertions into a wide range of products - without mess or wastage. Alternatively a NEW 4-Prong Needle is available which has been specially designed for injecting into ring doughnuts.
Generous 9.1kg Hopper
The re-inforced plastic hopper has a capacity of 9.1kg and can be changed simply and easily, giving you the flexibility to quickly change between fillings for different types of product.