Latest News
WEIGH UP TRUE LIFETIME COST OF BUYING SECOND-HAND
Date Posted: 14 July 2020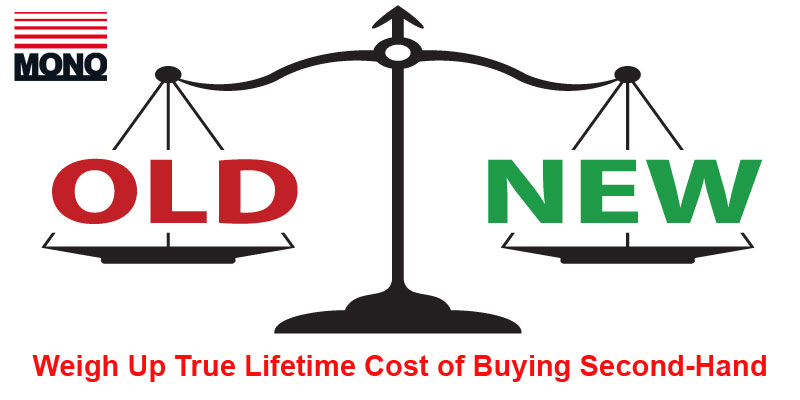 Before Buying Second-Hand Weigh Up the True Lifetime Cost of the Purchase
As most customers know, the price of buying second-hand equipment may have its initial appeal but in the long term these spur of the moment decisions can end up being very costly indeed. Just a few critical things to bear in mind before making the purchase:
How old is the equipment?
Has it been looked after and regularly serviced?
It may look fine externally but is it mechanically, electrically and technically sound?
Does it conform to today's stringent health and safety legislation?
Are you still able to source critical spare parts for it - and if so how much will they cost?
Realistically how long will you use the equipment before it needs replacing?
Can your business afford for it to breakdown and need repairing?
It is understandable that everyone wants to obtain the best deal possible, however, recently we have seen some second hand MONO products being offered, which are over 10 years old, at 75% of the price of a brand new machine that comes with a 2-year warranty!
Example: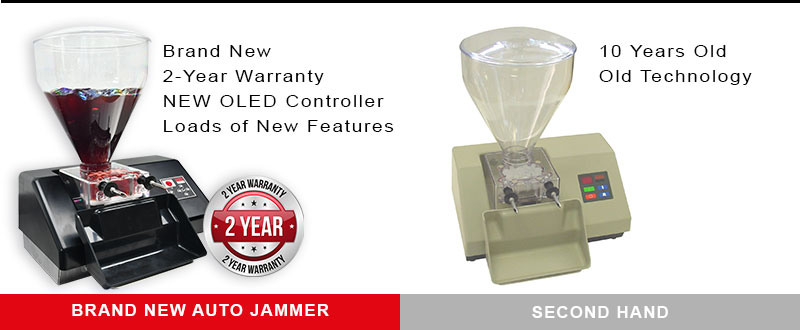 FREE 2-YEAR WARRANTY
Buying from MONO Equipment has never been easier as not only will you be purchasing some of the best quality equipment Britain has to offer, but you will also have complete peace-of mind that each machine purchased comes with a Free 2-Year warranty.
7 KEY REASONS TO BUY FROM MONO EQUIPMENT:
Proven Reliability and Craftsmanship
Market Leading Energy-Efficient Product Range
Over 70 Years Experience Designing & Manufacturing Bakery Equipment
Main Bakery Equipment Supplier to All Top 5 UK Supermarket Brands
Supplies Top International Brands across the Globe
Backed by Unrivalled Service and Spares Support
Guaranteed Peace-of-Mind with our 2-Year Warranty
Contact our Sales Team Today to Find Out How MONO Equipment Can Help You sales@monoequip.com
THE UK's Number 1 Bakery Equipment Supplier
MONO Equipment has been supporting the British baker for over 70-years, since its inception in 1947, and throughout the coronvarius pandemic we have remained open so that we can continue to champion the great British baker; be it in a small artisan bakery or in a large retail in-store bakery.