Latest News
DOG BISCUITS, SOAP CAKES, BUG COOKIES & CRISPBREADS?
Date Posted: 16 October 2020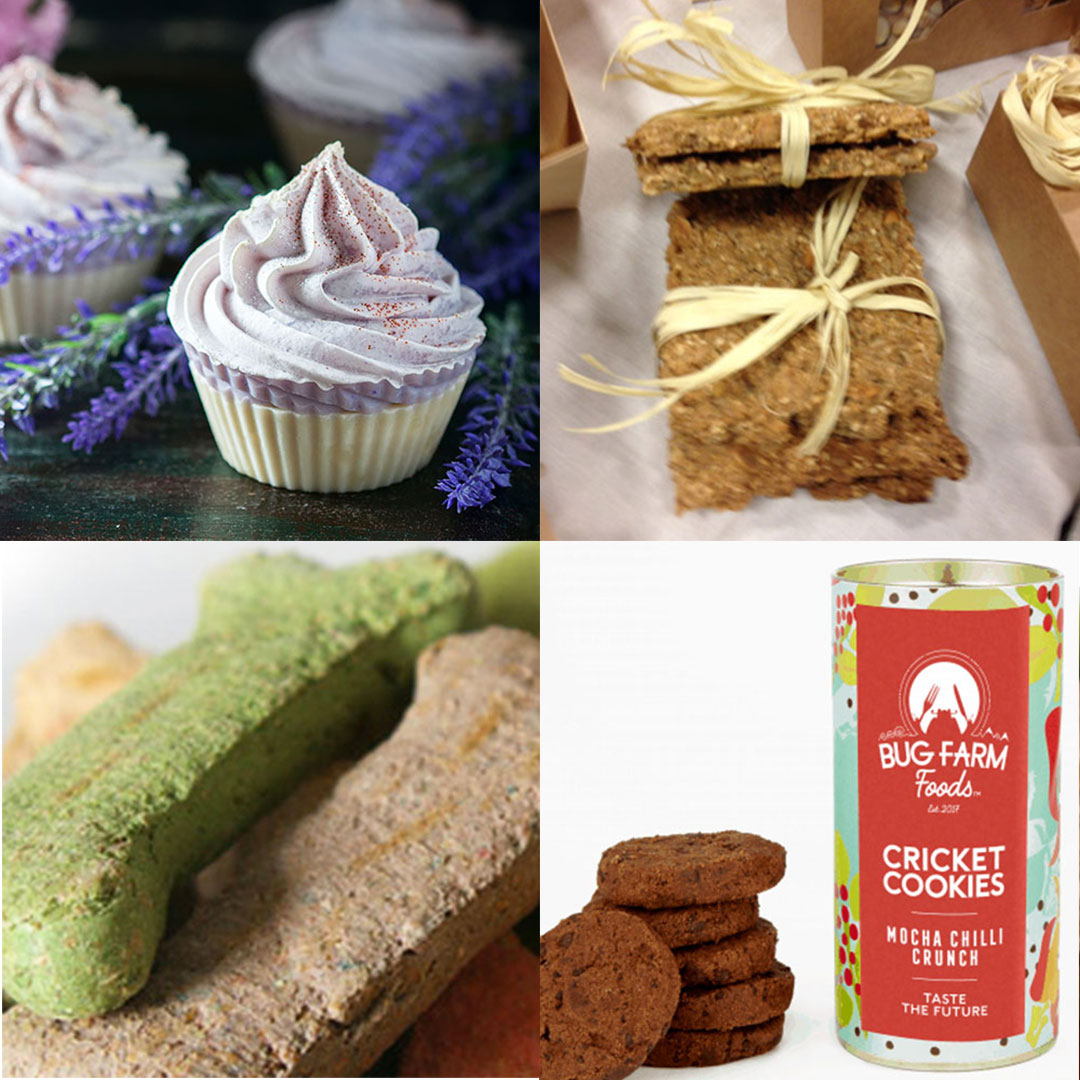 Q: WHAT DO SOAP CAKES, CRISPBREADS, DOG TREATS & BUG COOKIES HAVE IN COMMON?
A: THEY'VE ALL BEEN MADE BY MONO'S CUSTOMERS USING OUR DEPOSITORS
When you think about the type of products that usually produced using a depositor, the things that immediately spring to mind are probably going to be cupcakes, muffins, eclairs, pound cakes, meringues and macarons etc.
However, I'm sure you'll be surprised and amazed to learn just how versatile our depositors are and how far some of our clients will push them in their quest to produce their perfect product.
Some products, although unusual and not immediately associated with a depositor, can, with a little stretch of the imagination, fit with our generally perceived ideas of what a depositor can make; these include Duchess potatoes, gluten-free bread rolls, crispbreads and even dog biscuits.
On the other hand, some of the more remarkable and unexpected products being produced on our depositors will truly surprise you.
One of our customers uses their depositor to make the most beautiful selection of soap cakes. Each soap cake, and its topping, is expertly deposited into a standard paper cupcake case, with the finished product perfectly resembling the real thing; complete with a generous 'piped cream' swirl on the top with sprinkles.
Probably one of the most peculiar an unusual products an entomophagy customer is using our depositor to produce a range of gourmet foods made from edible insects. Some of their most popular products include Cricket Cookies & Buffalo Worm Cookies, all of which are rich in protein and omega-3 oils.
We are always open to pushing the boundaries of our depositors, so if you have a product you'd like to automate the production of, then please get in touch.
To see our complete range of depositors please visit https://bit.ly/3nT2mAW
Or contact:
+44 (0)1792 564 000