Latest News
Announcing MONO's NEW Double-Depth Deck Oven
Date Posted: 26 May 2021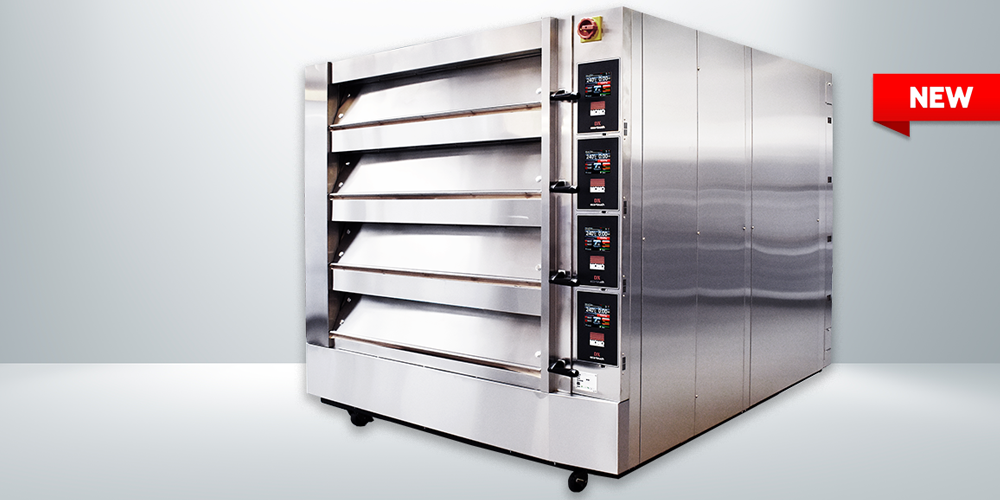 MONO Equipment designed its first Bakery Deck Oven almost 30 years ago and has been improving, refining and re-inventing the range ever since.
The latest edition to our professional bakery deck oven range is the NEW Double-Depth Deck Oven which has been specially designed for large scale artisan bakery production.
Bakes up to 24 Trays at a Time
The NEW Double-Depth Bakery Deck Oven is available in a 3-tray wide, 4-deck high format and each deck can hold up to 6 trays; meaning a total of 24 trays of product can be baked in a single bake - the perfect solution for bakeries that need to increase their baking capacity.
7 Key Features of MONO's NEW Double-Depth Deck Oven:
- Each deck can hold up to 6 baking trays
- A total of 24 trays can be baked at a time
- Suitable for large scale bakery production
- Features energy-saving,colour touch-screen controller
- Perfect for tin breads, bloomers and artisan breads
- Heavy sole plates for evenly distributed bottom heat
- All decks have a generous 8" crown
To see our NEW Double-Depth Deck Oven or our complete range of professional bakery deck ovens please see MONO Bakery Deck Ovens or contact sales@monoequip.com