Smart Cymru ERDF
MONO Receives Funding From the Welsh Government's SMARTCymru / European Regional Development Fund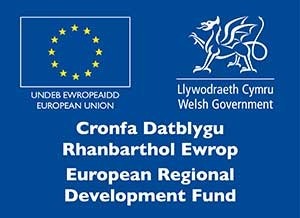 Project: MONO Cloud Platform Asset Connectivity Project
Structural Fund: SMARTCymru 2014-2020 ERDF West Wales and the Valleys
Description: MONO has been manufacturing bakery equipment since 1947 and during this time has continued to innovate its product range.
With more and more electrical appliances having the ability to be connected, MONO decided to invest in the design and development of a cloud-based asset management system, along with the necessary equipment software changes, to enable its professional range of convection, deck and rack ovens to be connected in order to provide valuable usability data to customers including energy consumption and usage stats.
The financial support from the European Union has enabled MONO to take on this highly complex project and invest in the technology needed to ensure the future success of the company.