Latest News
Save the Date: IBIE Las Vegas 2022
Date Posted: 17 June 2022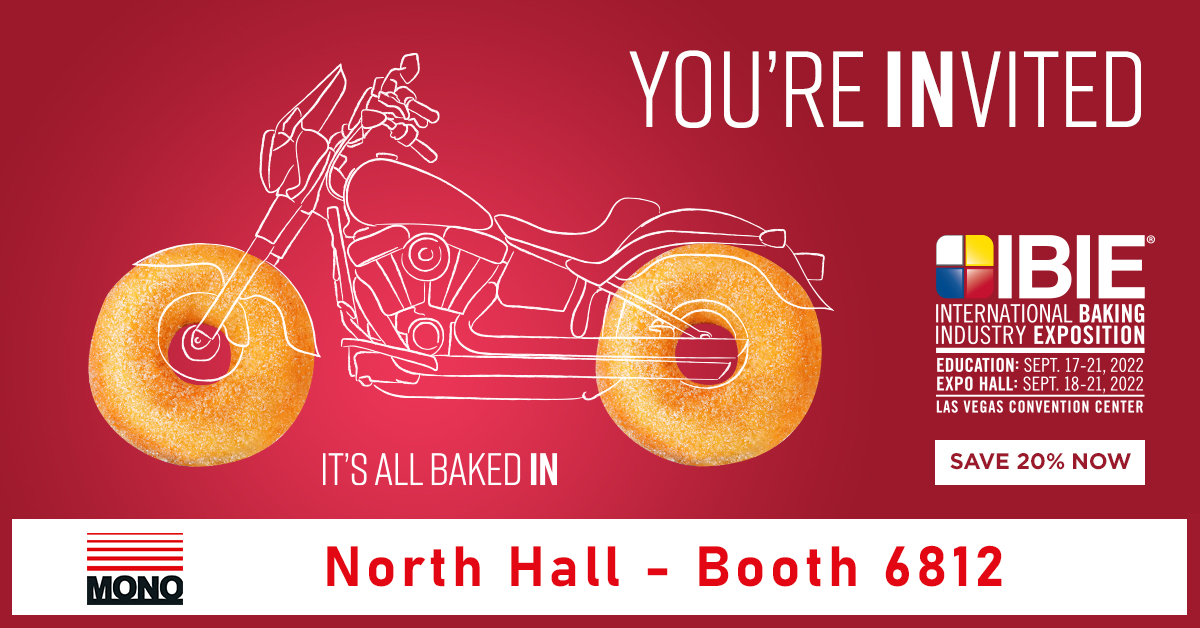 SAVE THE DATE - MONO WILL BE AT IBIE LAS VEGAS 2022 - NORTH HALL - BOOTH 6812
If you're planning on visiting IBIE in Vegas this September then please be sure you make a note in your calendar / diary to visit MONO's stand where you'll be able to see some of our best-selling equipment on display!
Just some of the superb, professional bakery equipment you'll be able to experience on the stand includes our:
Some of our American Official Distributors will also be exhibiting MONO products on their stands at IBIE too, so be sure to visit them too when exploring the exhibition!
Erika Record

Food Makers Bakery Equipment

Empire Bakery Equipment
For a complete list of our Official Distributors in the States click here!
If you're visiting IBIE - we look forward to giving you a warm British welcome on our stand! Remember - North Hall - Booth 6812!
TO REGISTER FOR IBIE TICKETS CLICK HERE!
THANK YOU!
The MONO Team