Latest News
THE PERFET FOOD-TO-GO CONVECTION OVEN NOW AVAILABLE...
Date Posted: 02 August 2022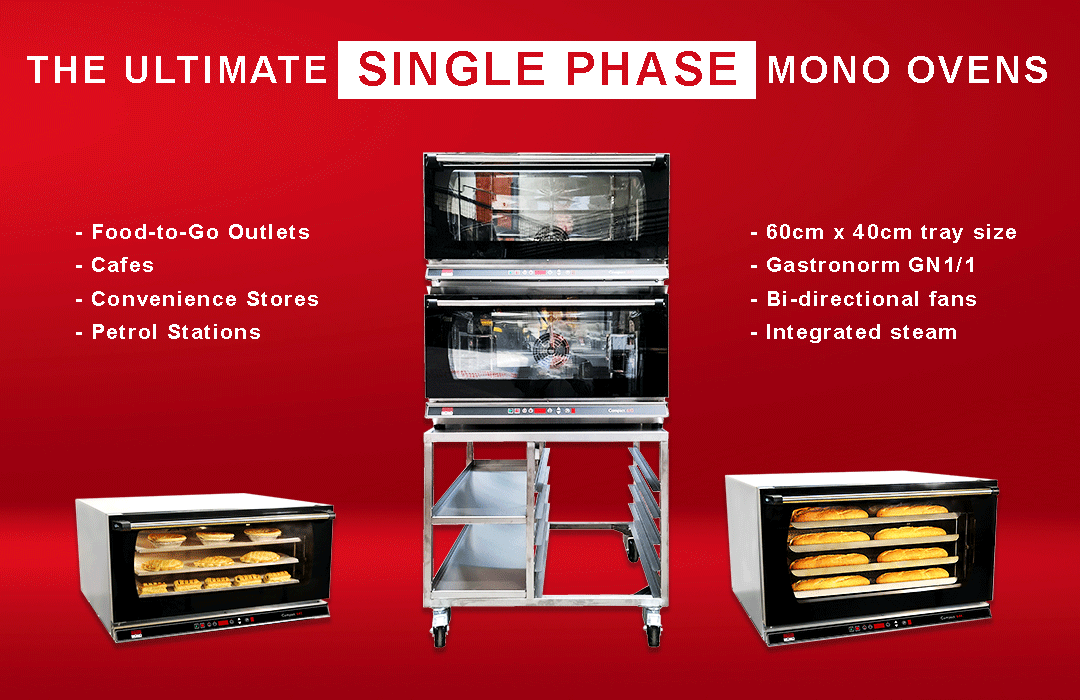 COMPACT AND STACKABLE FOR COMPLETE FLEXIBILITY...
MONO's Compact 643 and 644 convection ovens are used by some of the country's best known food-to-go brands due to their compact size, easy-to-use controller, superb bake quality and the fact they are SINGLE PHASE; simply Plug-&-Play!
There's no need to go to the great expense of hiring professional electricians to install a special 3-phase power supply; just unbox your Compact oven, plug it in to your standard power socket and you're up and running! (The Compact 644 is also available in a 3-Phase model if required)
The Compact convection oven is available in 2 size formats - a 3-tray model and a 4-tray model - which both take either 60cm x 40cm trays or Gastronorm GN1/1 trays (specify tray size required when placing your order).
The bi-directional fan/fans ensure even heat distribution throughout the oven chamber whilst the integrated steam facility is perfect for adding that shiny crust to your pastries, baguettes and crusty rolls.
To find out more about MONO's Compact 643 and Compact 644 convection ovens:
Check out the NEW Compact Oven Brochure here
Visit the Compact 643 and Compact 644 product pages here
For prices and availability please contact our Sales team:
+44 (0)1792 564 000