Latest News
Traditional Italian Pizza In Just 90 Seconds!
Date Posted: 15 October 2020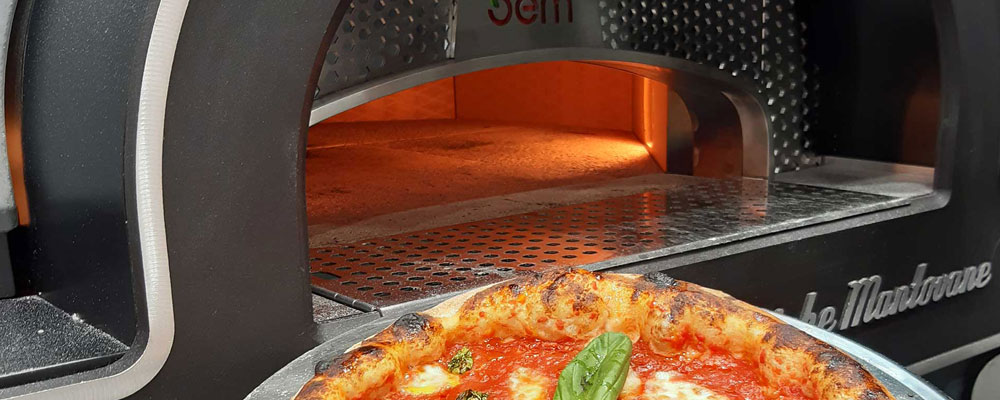 The superb NEW Dome Pizza Oven, from Italian pizza oven specialists OEM, is now available from MONO Equipment and provides the perfect solution for the more discerning Italian restaurants & pizzeria who want to produce the very best quality pizzas quickly and effortlessly whilst also providing a true sense of theatre for their customers.
A Superb Design for Front-of-House Baking

The Dome is a true statement piece and would not look out of place in even the most opulent of Italian restaurant or pizzeria. It is available in 4 different colours which perfectly complements both traditional and ultra-modern interiors
The World's More Powerful Electric Dome Oven
The truly intense baking temperature of up to 530 degrees guarantees an immediate heat supply each and every time and the addition of a front heating element enables pizzas to be baked very close to the oven's mouth. The octagonal baking chamber has been optimised to allow the best possible surface for baking up to 7 x 35cm pizzas or 4 x 45cm pizzas at one time.
Each oven features a specially designed bed plate made from a special porous brick known as 'Sorrento biscotto' which heats up really quickly and retains the heat for a long time, ensuring the bake performance is always perfect.
Providing Complete Digital Control of the Bake
The Dome comes with its own integrated digital controller which features the following functions:
Chamber Temperature (max 530 degrees C)
Heating Power % for ceiling and bedplate
Front Heating Element activation and deactivation
Internal Chamber Light
Baking Timer
Scheduled Weekly Auto Switch On
Cleaning Programme
Economy Function which boosts absorbed power
For full details please click here: DOME PIZZA OVEN
Contact our Sales Team Today for Further Information [email protected]