Chocolate Solutions

The image above shows the preparation of MONO's Test Bakery for one of our "Chocolate Masterclass" events, in partnership with Barry Callebaut.
MONO IS THE SOLE AGENT OF GAMI CHOCOLATE MACHINES IN THE UK
Being the sole agent of Gami chocolate machines in the UK has enabled MONO to get truly immersed in the fascinating world of the master chocolatier; so much so that we've run a number of highly-successful Chocolate Masterclasses at our Test Bakery in Swansea, in partnership with chocolate specialists Barry Callebaut.
With the use of a Gami chocolate machine, all of the alchemy associated with chocolate production is removed, allowing you to concentrate on the design, filling and decoration of your chocolates.
If you've ever longed to produce your very own range of novelty chocolate products or luxury chocolate boxes, but thought it might be beyond your abilities, then you are in for a very pleasant surprise; contact MONO today to arrange a demonstration...
Just a few of the key chocolate sales opportunities just around the corner...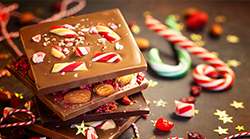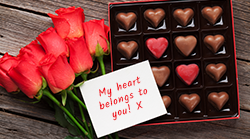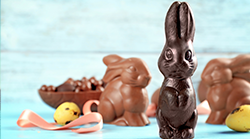 CONTACT MONO NOW TO FIND OUT MORE...