Latest News
SAVE THE DATE: IBA MUNICH 2023
Date Posted: 17 July 2023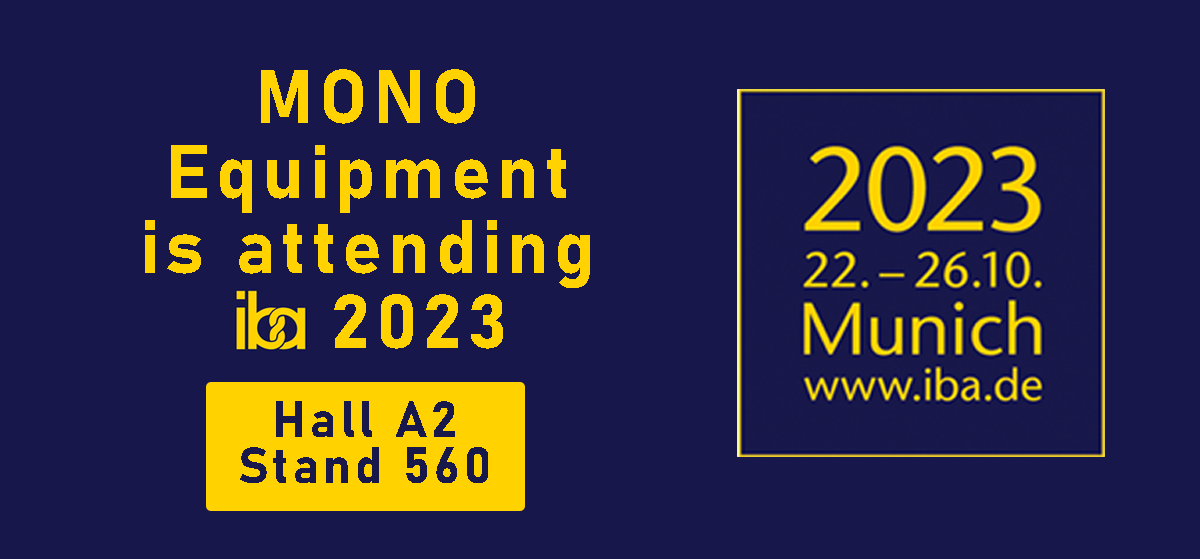 SAVE THE DATE: MONO EQUIPMENT IS ATTENDING IBA 2023 IN MUNICH!
HALL A2, STAND 560
If you're planning on visiting IBA in Munich this October then make sure you visit us on our stand to see a selection of our best loved products as well as some machines showcasing for the first time in Europe!
Some of the incredible professional bakery equipment you be able to discover on our stand are:
Click here to find out more about IBA
And click here to purchase tickets to the event!
Checkout our profile page on IBA Universe to discover what we are showcasing on our stand this year!
If you're planning on visiting IBA we look forward to meeting you on our stand!
And remember: Hall A2, Stand 560
The MONO Team