The '80s: A Decade of Oven Development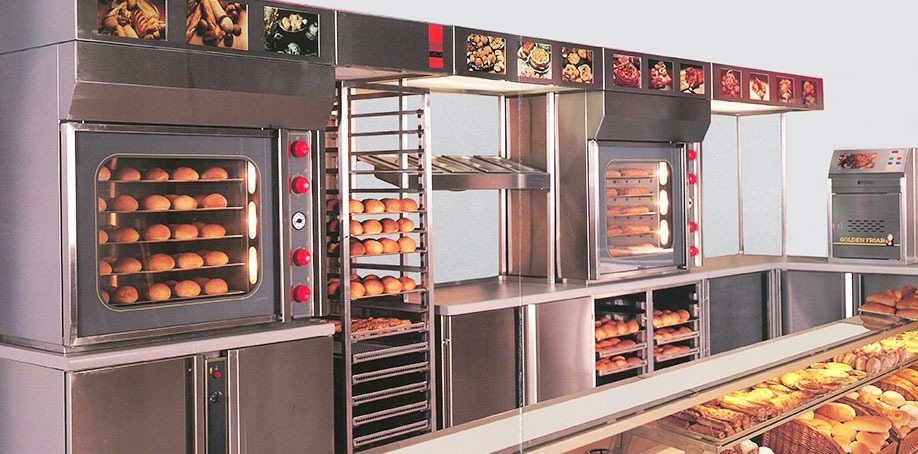 the '80s: a decade of oven development
By the start of the 1980's, MONO Equipment had amassed over 30 years' experience providing a range of dough processing and confectionery equipment to the baking industry and, in the process, had developed a loyal and steadfast following. It was only natural, therefore, that MONO Equipment's next new product development initiative was directed to the design and production of its very own range of MONO-branded bakery ovens to sell to its ever growing customer base.
One of the first ovens designed and sold by MONO Equipment in the late 1970's to early 1980's was an impressive stainless steel rotary rack oven called the MX Goldbake; a true bakery oven featuring an innovative ceiling mounted rack suspension system which removed the need for a rotating floor plate.
This new rack oven soon became a firm favourite with bakers due to its high volume output and the consistency of its bake. The integrated steam bar system enabled the baked bread to have a beautiful crusty finish.
The electronic controller was also seen to be quite advanced at the time and included a number of innovative features including a timer function to pre-heat the oven to the desired temperature for an early morning start, a programmable steam function and an automatic damper system.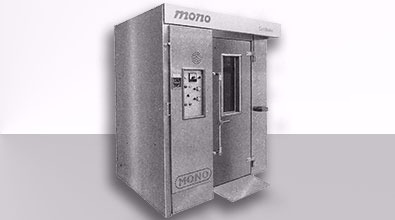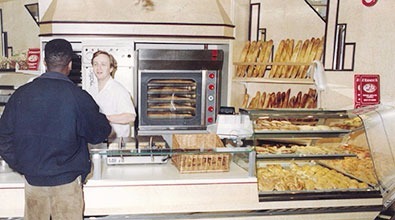 By the late '80's the concept of bake-off using either frozen or part-baked products had really taken off. In response to this developing market trend, MONO Equipment designed its first ever 5-tray convection oven, the BX Bakeaway, designed specifically for supermarkets, petrol stations and corner shops etc.
The new bake-off ovens provided the perfect solution for businesses who wished to produce freshly baked products but didn't have the resources to employ skilled, time-served bakery staff. The bake-off concept revolutionised the bakery and food-to-go industries and remains a popular and viable option for many retail businesses today.
MONO Equipment continues to design and manufacture an expanding range of both rotary rack and convection ovens to meet the demands of an ever changing market.