The '70s: A Decade of Culinary Exploration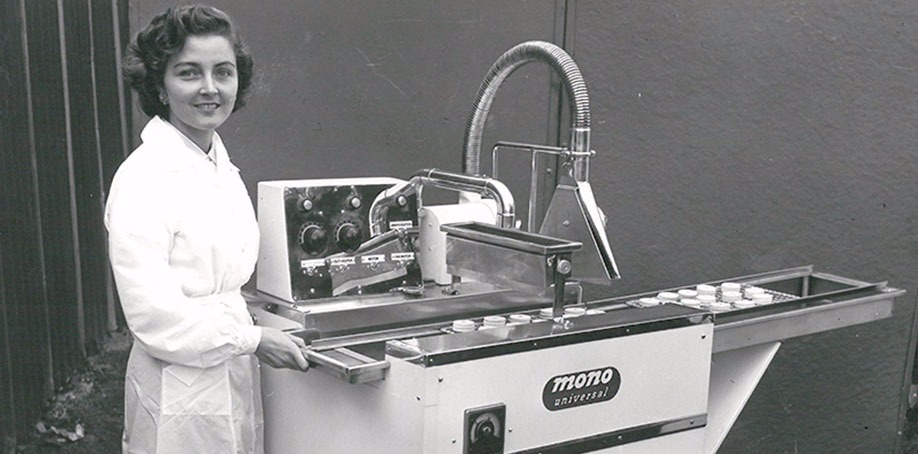 the '70s: A Decade of culinary exploration
The 1970s was a decade of flamboyant dinner parties and culinary exploration, with new exotic dishes like Spaghetti Bolognese, Chicken Kievs and Beef Goulash appearing on the menus of anyone who wished to be perceived as being fashionable. Chains of restaurants like Berni Inns also started appearing in almost every down and city, offering classic '70s dishes like Prawn Cocktail, Steak & Chips, Scampi & Chips in a Basket and Mixed Grills, followed by indulgent portions of Black Forrest Gateau or Arctic Roll. By the mid 1970s Britons were eating out a lot more and our love affair with spicy Indian curries like Chicken Tikka Masala had truly began.
During this same period, much of MONO Equipment's product development centred around designing equipment which automated many of the more time consuming aspects of making desserts, cakes and confectionery.
The MONO Universal Chocolate / Fondant Enrober was designed to automate the chocolate coating of cakes, biscuits and other confectionery products; its stainless steel mesh belt conveyed the products under a flowing curtain of melted chocolate / fondant which was re-circulated from a heated tank in the base.
It was also in 1970 that MONO Equipment manufactured its first single phase confectionery depositor, the MK9, featured opposite. This important development meant that the market for MK9 grew considerably as it could be wheeled into place and simply plugged into a standard electrical socket.