MONO supplies some of the uk's top tv food programmes
The popularity and appeal of bakery / cookery programmes on TV has never been greater, as prominent chefs and bakers are elevated to almost superstar status. Much loved programmes such as Saturday Kitchen, The Great British Bake Off, Bake Off Creme-de-la-Creme, Mary Berry Everyday, Masterchef & The Apprentice have truly sparked the public's interest in baking and cooking both in the home and when eating out.
MONO Equipment's extensive range of bakery and cooking equipment is often hired by TV production companies who need state-of-the-art, reliable equipment which they can depend upon during filming. The peace-of-mind guarantee that the MONO Equipment brand brings to the party means that many companies come back to us each year for equipment to film the next series of their programmes.
Many of the best known British TV baking competition programmes have hired our BX Eco-Touch 10-Tray Convection Ovens for use by their professional patisserie chefs to bake perfectly some of the most beautiful, high-end pastries and cakes imaginable.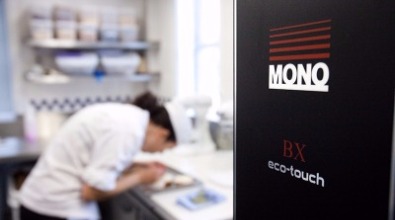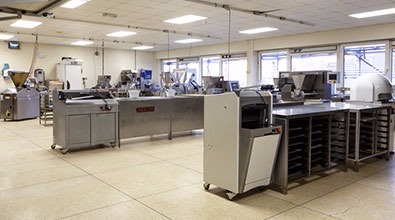 MONO Equipment's on-site Test Bakery is also fully equipped with all the equipment needed to bake and finish a huge variety of bread, patisserie and Viennoiserie items.
This invaluable resource is often used by our customers to trial new pieces of equipment, to develop and test new products and to refine existing recipes.
The Test Bakery has also been used as a location by TV producers who needed a flexible, professional environment in which to film a creative business task focusing on developing and marketing an innovative new product.
Contact us now to find out more.